With its spectacular visuals and inside look into an acclaimed fashion house, Dior and I is without a doubt one of my favorite films that I've seen all year (other than my own film, Spotlight, of course!). Directed by Frédéric Tcheng, Dior and I takes the viewer behind the scenes at the House of Dior and follows Raf Simons as he takes on the role of Creative Director and designs his debut haute couture collection.
Known for his minimalist ready-to-wear collections for Jil Sander, Simons is definitely not the obvious choice for the position and is met with some doubt that he can complete a haute couture collection (his first ever) in time, if at all. But deliver he does…and in a very big way.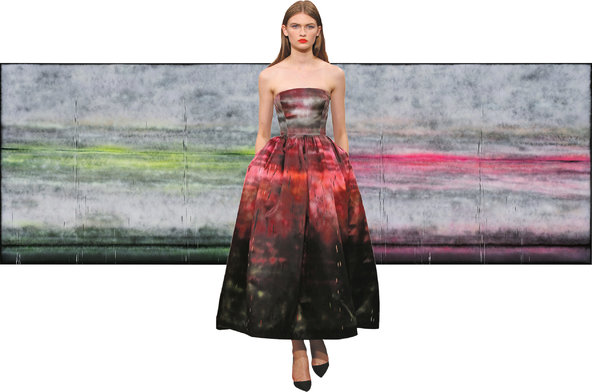 Drawing inspiration from contemporary artwork when creating his collection, Simons visits the Centre Pompidou looking to spark his creativity and dreams up the idea of creating garments made out of fabric printed with vibrant abstract artwork by painter Sterling Ruby. The result is a  transformation of two-dimensional artwork into printed fabric that he then uses to create a series of contemporary dresses and outerwear.
Another striking element of Simons' designs is the way that they honor the spirit of the fashion house but with a fresh twist. His collection highlights how old can still be new, as the designer combines classic soft feminine silhouettes with edgy, contemporary fabrics and colors. He even modernizes the traditional runway setting when showcasing his collection, covering the walls of his show completely in flowers.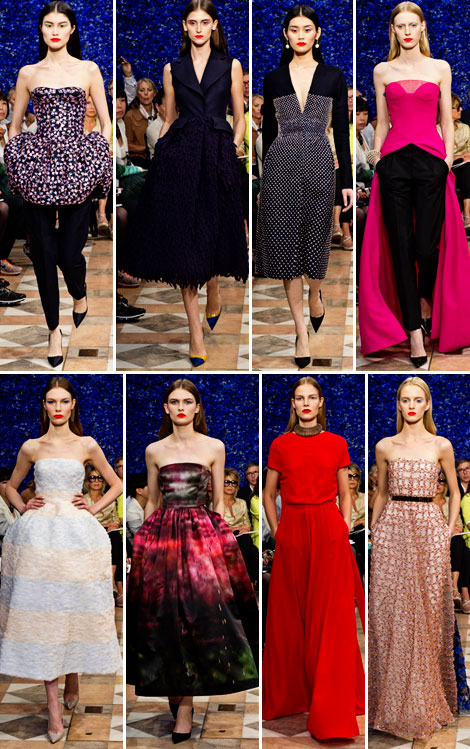 With his perfect mix of old and new and one-of-a-kind Sterling Ruby-inspired fabrics, Simons has left a lasting impression on the international fashion scene. I'll definitely be watching to see what he'll be up to next, and am hoping to one day get my hands on one of his designs!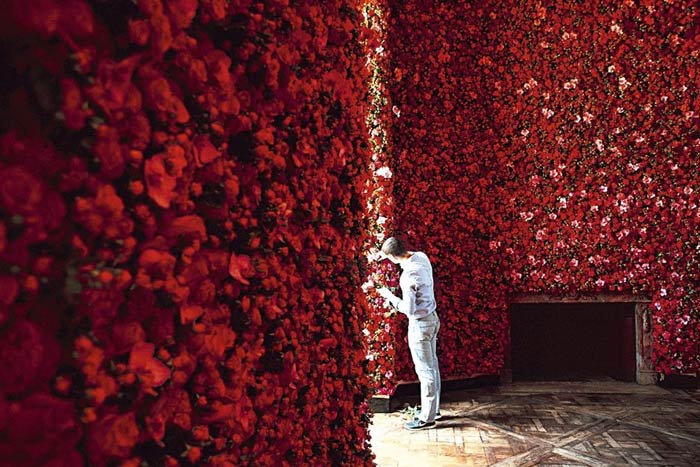 Image Sources: Raf Simons, Sterling Ruby Design, Runway Looks, and rose flower wall.