Nothing like a fresh new year to start thinking about new beginnings! Not only am I expecting another addition to our family in March, but there must be something in the air about kids around here. Playrooms, nurseries, kids' rooms – they all seem to be making their way to the top of my clients' priority lists this January (not to mention my own as I am knee deep in the hard sell with my three-year-old son about upgrading from his nursery to what will surely be an awesome alternative – at least according to me).
So as I pour through dozens of inspirational images of spaces meant for the younger, vibrant set, it seems unfair of me not to share some of the most brilliant ones out there.
Angie Hranowsky / Girls' Room
I just had to put the above room that Angie Hranowsky designed for Darius Rucker and his family front and center for the post today as it brings a smile to my face every time I see it. Sophisticated, yet colorful and whimsical at the same time. (Nothing like adding a little purple to make people sit up and take notice – you don't see that every day – at least not done well like this.)
Leelee Sobieski / Playroom
Is there anything not cool about Leelee Sobieski? The lady just has style. This room has plenty to go around for adults and kids alike (oh, and she did that amazing painting herself – of course she did!).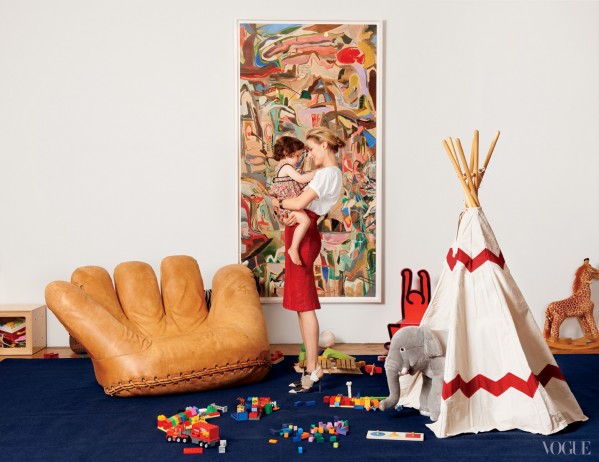 Annabelle Seldorf / Boy's Room
And this (and for many other reasons) is why they pay Annabelle Seldorf the big bucks. Impeccably cool as always, she has created a very polished room with just the right amount of playfulness that would make any kid want to hop a giraffe and head off on safari.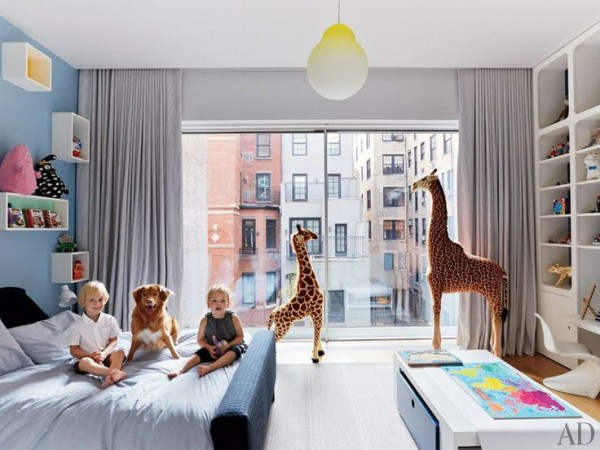 Miles Redd / Boy's Room
Miles Redd is not only a genius, he is so obviously f-u-n. You can just see the twinkle in his eye when he touches a room and this is no exception (case in point: check out that fabulous wallaper).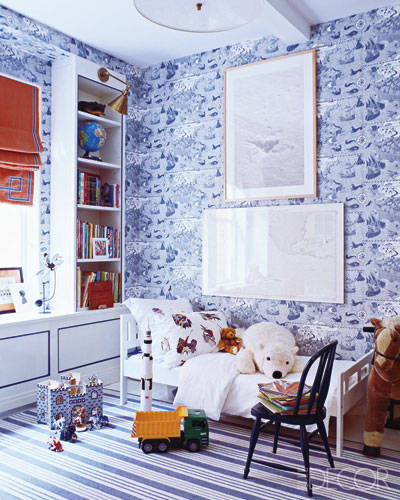 Jenni Kayne / Playroom
Jenni Kayne is the epitome of laid-back California cool, and her home is no exception. Under the creative direction of Standard (the architectural firm who designed her flagship store), the resulting space makes you want to pack up your babies and head to SoCal stat.
So go forth and give your little ones some sugarplum visions of their own this year – I daresay we might all have some fun in the process!