I recently had the dream-worthy opportunity to attend the premiere of my film, Spotlight, at the Venice Film Festival and couldn't be more smitten with this iconic city! Below I've included a few of my highlights so you'll be well prepared for your next Italian adventure.
Stay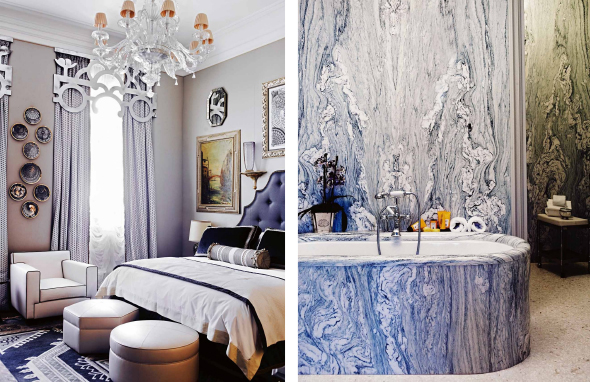 My husband and I stayed at the venerable Gritti Palace, which was recently renovated by Chuck Chewning, the Creative Director of Donghia. Although the interiors are more traditional and ornate than my style generally dictates, they perfectly coincide with the Venetian setting. Some favorite touches: the silk wall panelling in the guest rooms and the impeccable location of the bar/restaurant, which overlooks the bustling Grand Canal.
Eat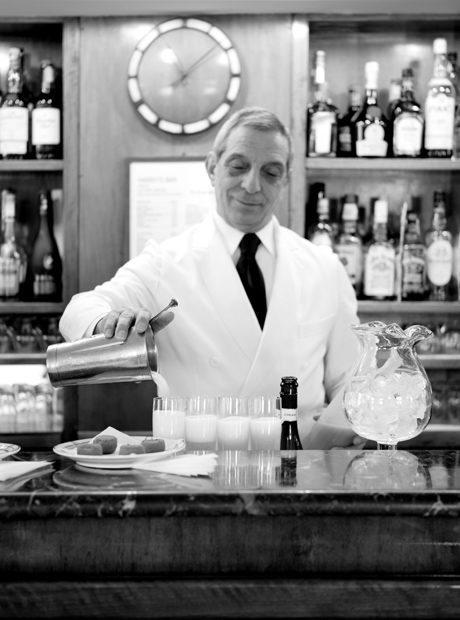 For our pre-premiere distributor's dinner, our Italian host from BIM Distribuzione wined and dined us at Harry's Bar. A true institution, Harry's Bar was founded by Giuseppe Cipriani in 1931, and is world renowned as the birthplace of the bellini. Cipriani has become an iconic name in the international food scene, with namesake restaurants and bars in New York, London, Istanbul, and Monaco, to name a few.
Watch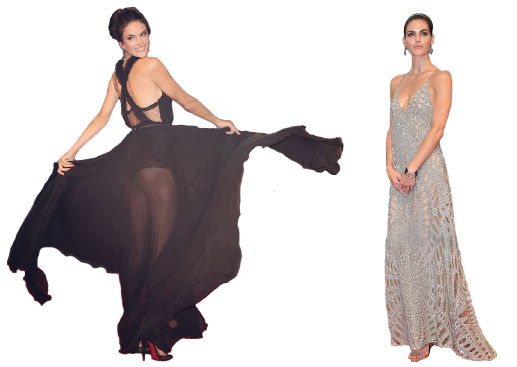 The star of the show: the Venice Film Festival. The most glamorous festival of its kind in the world, it's a celebrity magnet–frequented by the likes of George and Amal Clooney–and stars arrive in style by water taxi. (I'm still reeling from Spotlight's emotional reception and star-studded red carpet that included Alessandra Ambrosio and Hilary Rhoda.)
See
The stunning look of Venetian gothic architecture abounds on every corner. A style that originated in the 14th century, it features the traditional Gothic lancet arch that has been revived with Byzantine and Moorish architectural influences. One of my favorite examples is the Doge's Palace (see the image at the top of my post), which despite its grand size still appears light and elegant.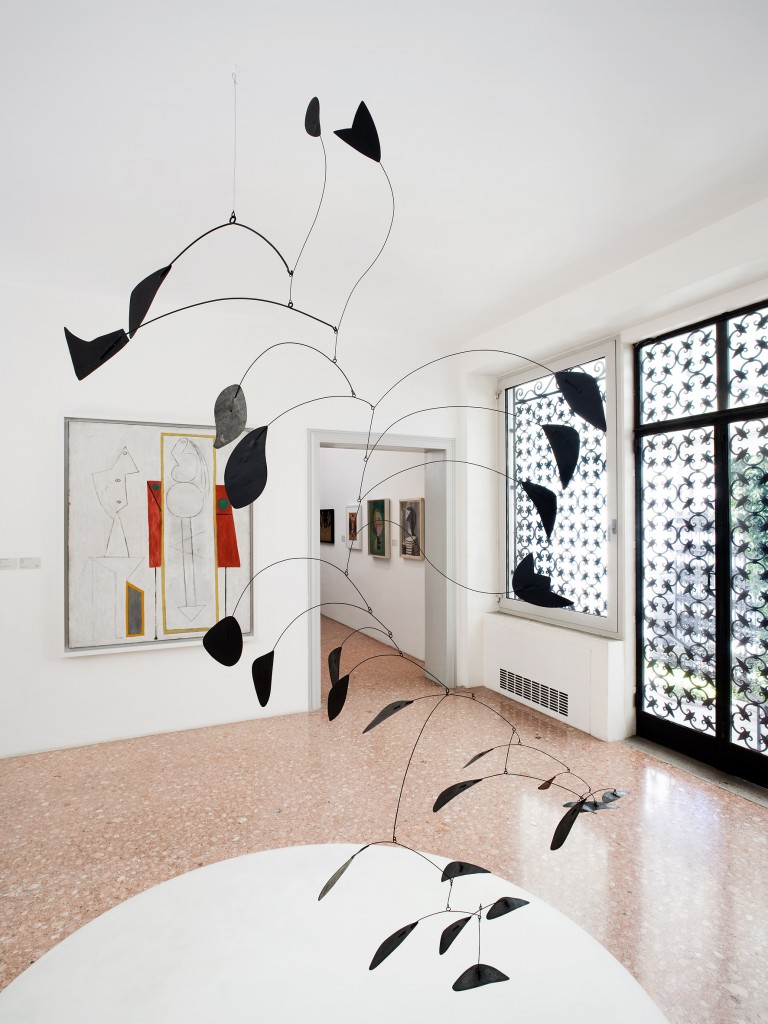 And then there is the art. With its incredible Punta della Dogana and Peggy Guggenheim museums, Venice is without a doubt the premier destination for art lovers. Originally Venice's customs house, Punta della Dogana underwent a major renovation to become the contemporary art institution it is today and is now home to the renowned Pinault Collection. Established by its namesake American art collector and socialite, the Peggy Guggenheim museum is the city's destination for modern art, and houses Peggy's exquisite collection of Cubist, Surrealist, and Abstract Expressionist works.
Next up: our adventures in Toronto and beyond!
Image Sources: Gritti Palace bedroom and bathroom, Harry's Bar bartender, Alessandra Ambrosio, Hilary Rhoda, Venetian gothic architecture, and Alexander Calder at the Peggy Guggenheim Museum.