With all of the dismal winter weather lately, 'tis the season to cuddle up with a favorite film. For me, this would include The Fountainhead – one that captivates me not so much for its execution in storytelling but for its stunning architecture and Art Deco design. Directed by cinema star King Vidor, the black and white 1940s film features iconic sweeping cityscape shots of Manhattan. Centered around young architect Howard Roark (played by Gary Cooper) unwilling to compromise his modern aesthetic for a more traditional style, this romantic drama is sure to capture any design lover's heart.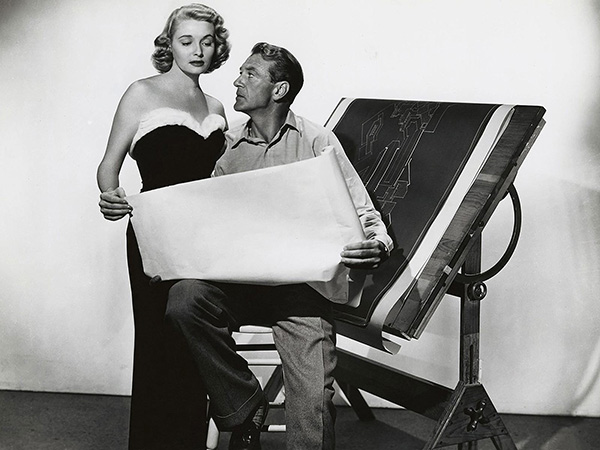 Whether the glamorous office furnishings or soaring skyscrapers, the iconic 1920s style is truly the pièce de résistance. Set designer Edward Carrere utilized miniature skyscrapers, matte paintings, and soundstage sets to craft stunningly streamlined, geometric sets that highlight reflective materials and Alvar Aalto-style modular furnishings.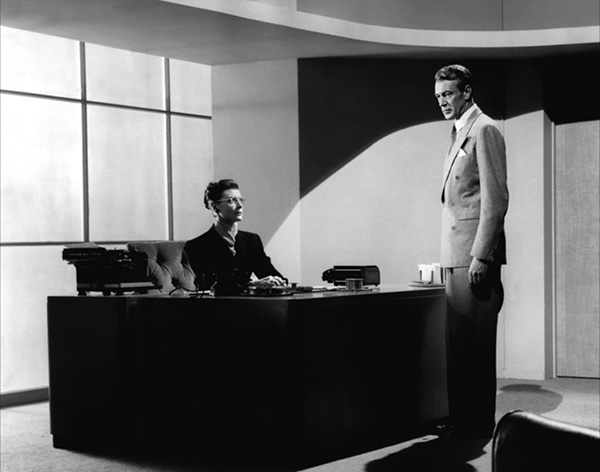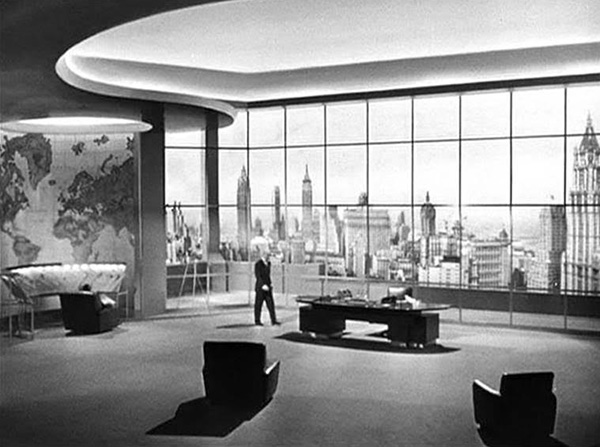 In fact, such a fan am I of this gorgeous film that a few months ago I paid tribute to it with a one-of-a-kind curated collection of vintage and new pieces for Chairish that honors the film's chic sensibility. Be sure to check out the collection (I think there may be just a few pieces left!) for a fresh dose of Art Deco design.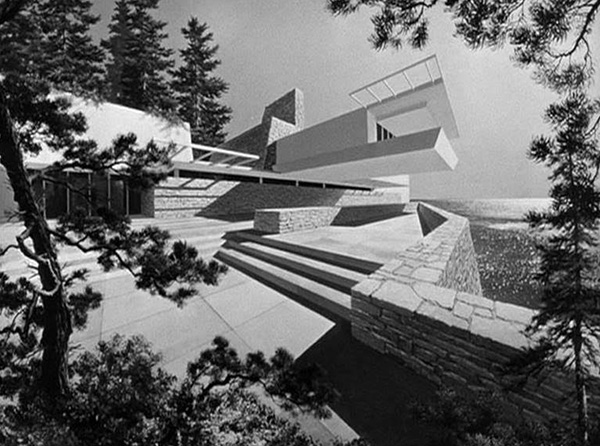 Image sources: The Fountainhead set, Gary Cooper and Patricia Neal, Gary Cooper and secretary, office view, and seaside architecture