Fall is officially here and with it comes a flurry of fabulous new clothes and accessories. With Paris Fashion Week wrapping up last week, I'm astounded by the utter creativity behind this season's runway looks. Below I've shared my favorite fashion picks so that you can start fall in style and stay on top of trends for next spring and summer.
Fall Looks
AANDD's Leather Goods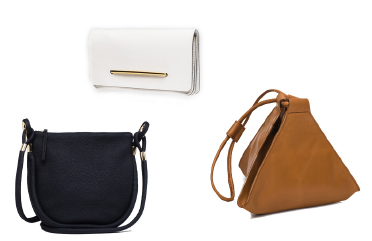 A Brooklyn-based accessories company established by industrial designer and architect Adam Davidson, AANDD's products are designed with creatives and casual professionals in mind. With their clean lines, custom hardware, and minimalist aesthetic, AANDD's collection of leather goods is versatile enough for everyday use yet has a luxurious edge that translates perfectly for nighttime wear. With features in Vogue, T Magazine, and New York Magazine, Davidson is clearly the man of the moment, and we should all be keeping tabs on what he'll be up to next.
Dior's Mise en Dior Tribale Earrings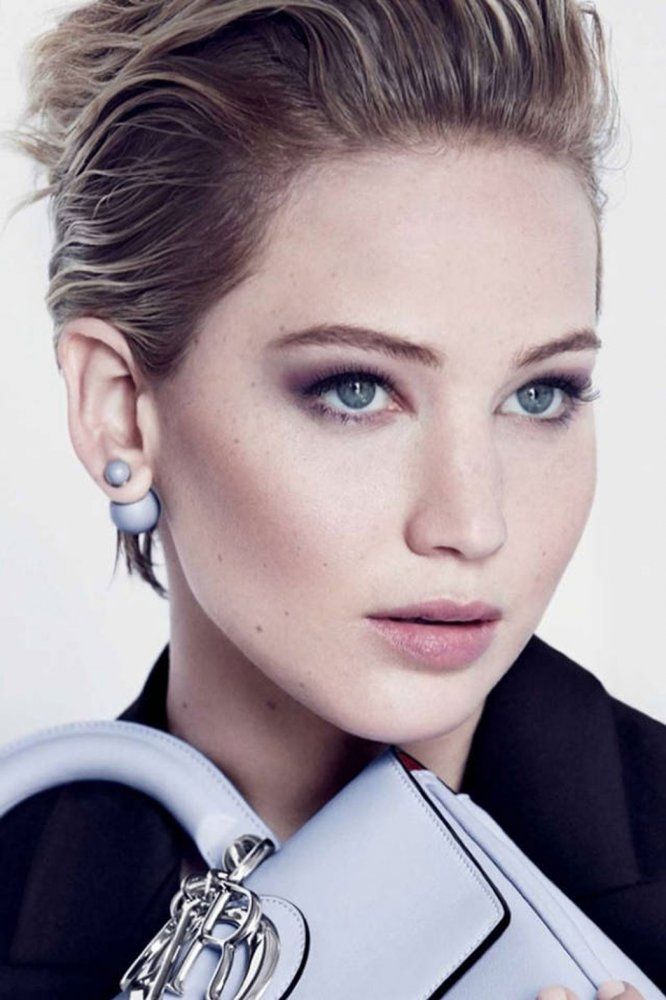 Who knew studs could make such a statement? Dior's double-headed resin earrings offer a fresh take on traditional pearls with an asymmetric, tribal-inspired style. Since their debut, the Tribale earrings have been spotted adorning the ears of red carpet elite such as Emma Watson, Jennifer Lawrence, Charlize Theron, and most recently, Rihanna, in an ad campaign for the French fashion house. I'm only hoping they'll be around long enough so I can get my hands on them! Below I've highlighted some of my favorite styles (although the classic double pearl is hard to beat).

Spring Preview
Altuzarra's Spring/Summer 2016 Heeled Espadrilles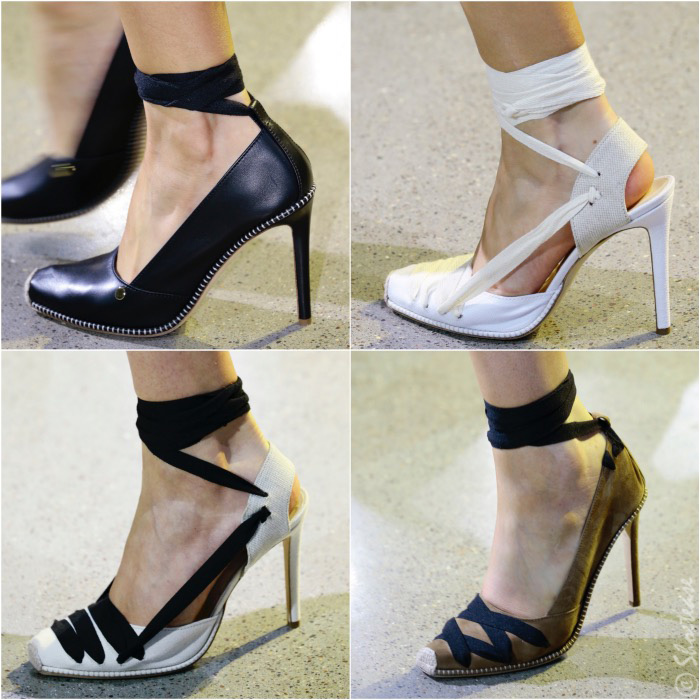 Designer Altuzarra has (seriously) elevated the espadrille to create what will undoubtedly be Spring's signature shoe. Fresh off the New York Fashion Week Runway, namesake designer Joseph Altuzarra has drawn inspiration from his Basque country heritage, showcasing a fresh take on the region's traditional shoe. By replacing the rustic jute rope platform wedge with a sleek stiletto heel, the designer has upgraded a garden party classic to a serious wardrobe statement.  
Paris Runway Spring/Summer 2016 Spotlight: Hermès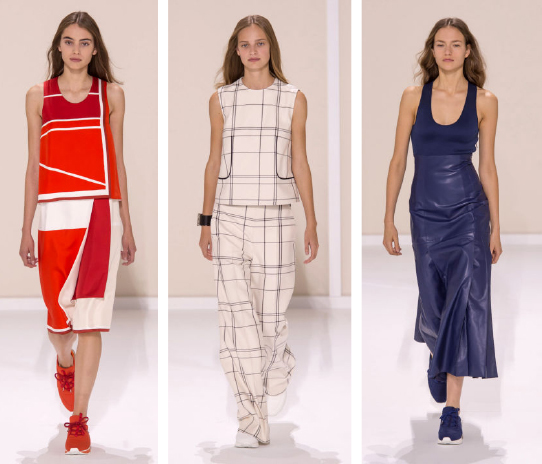 It comes as no surprise that Hermès delivered a sophisticated collection of instant classics at Paris Fashion Week. Helmed by Creative Director Nadège Vanhee-Cybulski, the Hermès' first female Ready-to-Wear designer in over a decade, the heritage brand presented a youthful collection of coats, dresses, rompers, and suits styled with matching sneakers. Some of my favorite touches include the bold geometric color blocking, the dramatic blue leather, and the refreshing mix of boxy and loose fitting silhouettes.
Between tribal-inspired earrings and new takes on a signature shoe, the next two seasons offer plenty of dreamy new aspirational additions to my wardrobe. In the meantime, I'll be busy shopping my closet!   
Image sources: Paris Fashion Week Runway, AANDD leather goods, Jennifer Lawrence for Dior, Dior Tribale Earrings, Altuzarra shoes, and Hermès SS 2016