An Italian design studio that's quickly taken the world by storm, Dimore Studio is, without a doubt, one of my favorite sources of interior inspiration. Established in 2003 by Emiliano Salci and Britt Moran, the Milanese design studio is known for their eclectic aesthetic and ability to mix antique, vintage, and contemporary pieces together with ease. One of Europe's most coveted design duos, Salci and Moran have collaborated with such notable brands as fashion houses Hermès and Bottega Veneta and hoteliers Ian Schrager and Thierry Costes.
Whether drawing on design, art, architecture, or fashion, the firm is sure to have a range of unconventional inspirations for each space they create. In addition to their design practice, Dimore Studio also has a gorgeous collection of contemporary furnishings influenced by traditional Art Deco and industrial pieces.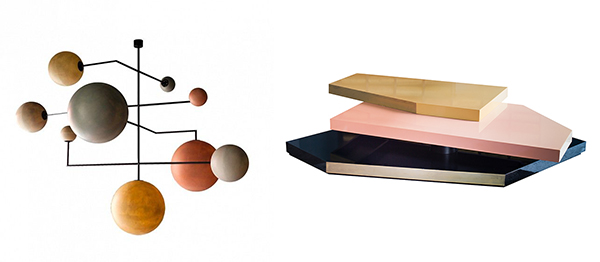 When discussing the thought that goes behind each of their designs, Moran says, "Clients who come to us want something that not everyone else can give them, and that takes a little longer," Moran says. "But maybe that's what luxury is? Having the time to create something unique." I couldn't agree more.
Image sources: Emiliano Salci and Britt Moran, Dimore Gallery Lampada 061 and Tavolo Basso 066