Between a never-ending email inbox and the latest iPhone app, it's become nearly impossible to tune out technology. Yet despite the global movement towards tablets, print is anything but dead. Who doesn't love escaping to a good book at the end of the day? Not to mention a well-designed one. Below I've detailed some of my favorite book covers that are sure to help you unplug and will sit pretty on your shelves. Enjoy!
Persephone Books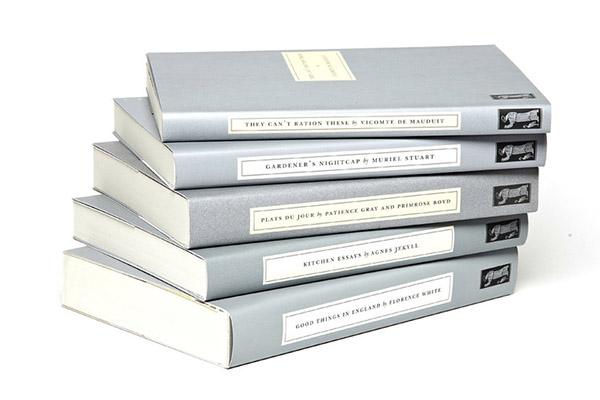 A London-based publisher and bookseller, each of Persephone Books' publications features a sophisticated grey jacket, a fabric endpaper, and matching bookmark. The cohesive collection is a minimalist's dream that compliments any bookcase. Plus, the bookseller specializes in works written by female authors, resulting in some seriously chic girl power.
Juniper Books Custom Collections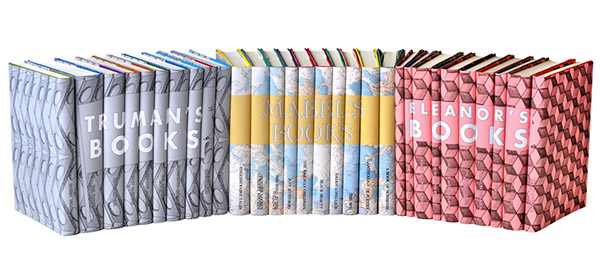 For the ultimate bespoke book experience, Juniper Books offers custom literary collections. Whether you're looking to outfit your bookshelves with clean color-wrapped books or differentiate between your kids' personal libraries, Juniper has got you covered (literally). Their book jackets can be completely customized to suit any space and have gained the attention of The New York Times and Vogue.
Penguin Drop Caps

A collection of twenty-six books created in collaboration with type designer Jessica Hische and Penguin Art Director Paul Buckley, the Drop Caps series features one acclaimed title to honor each letter of the alphabet. With their rainbow color spectrum and strikingly simple design, the series is the fresh take on a classic cover.