From her raw meat dress to this year's Golden Globes gown, there's no denying that Lady Gaga has undergone a serious style transformation. And the individual responsible for Gaga's new look? Stylist-turned-designer Brandon Maxwell.
One of The Hollywood Reporter's top stylists of 2015, Maxwell was first drawn to the powerful women that graced the pages of the fashion magazines he'd browse in his grandmother's boutique as a teenager. After studying photography in college, Maxwell began his career as an assistant stylist, eventually working under Lady Gaga's former fashion director, Nicola Formichetti. In 2012, Maxwell took over the role, and the rest is history.
Under Maxwell's keen eye, Lady Gaga has become a retro glam icon, walking the red carpet in ladylike gowns designed by Azzedine Alaïa and Atelier Versace. Between sculptural silhouettes and couture details, it's hard not to marvel at her Old Hollywood-inspired outfits. In regards to her style's surprising simplicity, Gaga says, "For me, it's more interesting to celebrate being classic."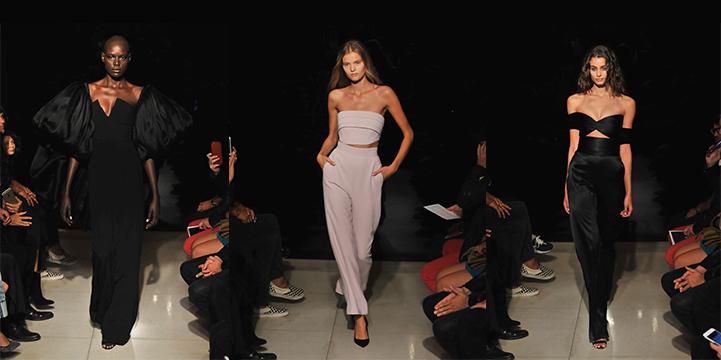 When Maxwell isn't dressing the singer, he can be found styling editorial shoots for Teen Vogue and V, or designing his namesake line. Debuting at New York Fashion Week in 2015, the stylist's own collection highlights sharply tailored separates with in black, ivory, and light pink. His eponymous collection garnered much applause and has since been spotted on Gwyneth Paltrow and Uma Thurman.
Between dressing Gaga and crafting his next collection, it's inevitable that Maxwell will become one of fashion's household names. I can't wait to see what he creates next.
Image Sources: Brandon Maxwell and Lady Gaga and Brandon Maxwell Runway Images